Computer Repair Miami
Our Services Miami
Pc Repair Mac Repair
Customer satisfaction is our #1 goal.
Miami's Computer Repair& Tablet Repair Shop – Laptop & Desktop Repair – Screen & LCD Repair – Virus Removal – MacBook & iMac
We aim to go above and beyond to service your computer repair needs to ensure that not only does our Clients get optimal service it's my promise,
We call it " Fanatical Support."
We Service All: Dell, Sony, Gateway, Hewlett Packard (HP) Compaq, Toshiba, E-Machines, Acer, Asus Apple, iPod, iPhone, iPad, iMac, iTV Desktops or Laptops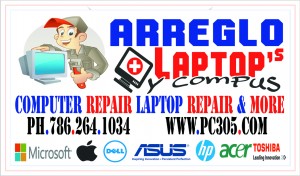 Customer satisfaction is our #1 goal.
Our team prides itself on providing effective service at low prices.
Desktops, Laptops, Laser Printers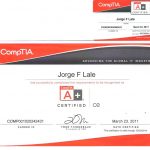 FREE Pickup, FREE Delivery AND FREE On-Site Service
pc305 offers services around the clock! Call us anytime to have a knowledgeable tech assisting you.
In just one call, we will diagnose and explain the problem in a way that you will understand.
Our focus is always the client and we strive to achieve a solution for your problem as efficiently as possible.
Call us TODAY for a FREE Estimate!
Home service eliminates the frustration from Computer Repair. No more unplugging everything and trying to remember which wire goes where. No more staring at the screen not knowing what to do. It also eliminates the frustration of taking the bulky tower to the car and driving to the Computer Repair office and then going home without a computer. By calling one of my IT Computer Repair Techs out to your home or office, you save the time and headaches you cannot afford. Just relax, sit back and let our Computer repair techs fix all of your computer problems. We do it all!
We excel in Excellent customer support, bilingual staff, servicing both residential and business clients. pc305 specializes in a variety of computer services, tech support and computer repair services. We have been solving or troubleshooting hardware and software problems for over 10 years.
We pride ourselves on being very knowledgeable in all aspects of computer services and computer repair, including software tech support, hardware troubleshooting and repair, network installations, spyware and virus removal, data recovery, and much more.

.